yoga wear is one of the very early yoga wear brands. It started in a garage in year 1992. Prana yoga wear uses many eco-friendly materials like hemp and organic cotton.  They also work with fair trade factories.
Clothing for a Positive Change
Together, they can outfit their adventures with respect for the planet and its people; They can inspire new generations to thrive and stay active in their own unique way; We can create clothing for positive change.
They believe positive change comes from progress, not the pursuit of perfection. From the farm to the factory to their closets, they all have an opportunity to create positive change through clothing.
Start asking questions about your clothes in the same way you ask about the food you eat, and you can help fundamentally change the way clothing is made.
They strive to make clothes that help you thrive in any environment and embody your adventurous spirit, so you can focus on what really matters.
Whether you are commuting to work or wandering the globe, they assured they have been there and have used those moments to design a better product.
They offer both men's and women's yoga clothing and have a moisture-wicking fabric especially for those Bikram Yoga classes.
Plus, they are much less expensive than some of the larger brands.
Enjoy Your Shopping!
Below are some of their products links.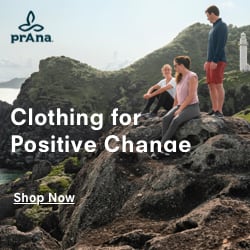 *This post may contain affiliate links