is an active lifestyle brand.  They believe in freeing fitness from performance, and embrace activity with ease, humor, and delight.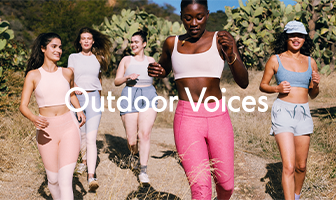 They make high quality products for sweating in that make you feel strong, confident and ready for Doing Things. They believe that Doing Things like moving your body and having fun with friends, outlasts a win when it comes to inspiring sustainable active lives.
They have explained that when you let go of the expectation to perform, that is when the real magic happens. You learn that the joy of the game will always outlast a win. You learn that friends who sweat together will stick together. And you learn that moving creates endorphins, and Endorphins make you Happy.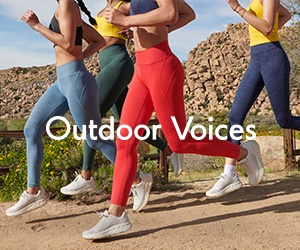 They are on a mission to get the world moving. By moving your body generates endorphins. Endorphins make you Happy and have a Healthy Life!
They are freeing fitness from performance and bringing back Doing Things For Fun. This isn't about being first or fastest, it is about showing up often.
And that is what they are all about — showing up often.  They are playing the long game in becoming the Resource for Recreation by sustainably reinvesting in their business to have the greatest global impact. To keep them on track, they abide by three core values.
People — They put real people at the center of everything that they do.  And They support equality and human rights for everyone.
Planet — They protect their playground. They design their product and operate their business through a lens of circularity and longevity to minimize environmental impact.
Product — They put quality above all else. They work with manufacturing partners that provide best-in-class product quality, and share their values for human rights and environmentalism.
Ultimately, what they are building is a community of vibrant and varied Recreationalists who believe in the power of Doing Things. If you like having fun, you will get along with them.
Part of why Outdoor Voices has seen so much success over the past couple of years is largely due to one simple fact which is The brand listens to its customers.