How To Make Law Of Attraction Work
I guess a lot of people have heard or learn about Law of Attraction. For those who have not, you might be interested to read the book "The Secret" by Rhonda Byrne which was the original of how this Law of Attraction come into awareness by so many people.
A lot of people have tried to practice it to manifest what they want in life but not many people find it work for them. However, it does work for some people!
So there must be some reasons why it works for these people but not others. There must be something these people are doing while the others not that make the difference. What is the hidden secret?

What The Law Of Attraction Is About
Firstly, we need to understand what is Law of Attraction. Put it simple, Law of Attraction is the ability to attract whatever we are focusing on into our lives.
It is the Law of Attraction which uses the power of the mind to translate whatever is in our thoughts and materialize them into reality. In basic terms, all thoughts turn into things eventually.
Our thoughts and feelings are all energy. When we focus on positive thoughts and feels, we are actually sending out positive energy to the Universe so that it can attract positive energy back to make it materialize into reality. Same for negative energy.
Very few people are fully aware of how much of an impact the Law of Attraction has on their day to day life.
Whether we are doing it knowingly or unknowingly, every second of our existence, we are acting as human magnets sending out our thoughts and emotions and attracting back more of what we have put out.
Unfortunately, many of us still blind to the potential that is locked deep within us. Consequently, it is too easy to leave our thoughts and emotions unchecked. This sends out the wrong thoughts and attracts more unwanted emotions and events into our life.
So what does this tell you? Be mindful of your thoughts and emotion!
One of The 12 Universal Laws
It is believed that regardless of age, nationality or religious belief, we are all susceptible to the laws which govern the Universe, including the Law of Attraction.
If you have studied the 12 Universal Laws, you will learn that Law of Attraction is one of the Universal Laws.
However, not many people are aware of them. And all the 12 Universal Laws are connected to one and another. So by understand all the 12 Universal Laws, will also help us to apply the Law of Attraction more efficiency.
It is important to learn what are the 12 Universal Laws so that we can have a better understanding what is going on or happening to our life and learn how to deal with our life difficulty with a positive mindset. This will definitely help us in our life journey.
You may check it out on my another blog post "12 Universal Laws – You Must Know!" to learn more details about each Universal Law.
The work of quantum physicists during recent years has helped to shine greater light on the incredible impact that the power of the mind has on our lives and the universe in general.
Law of Attraction And Heart
We have learnt from the book or video of "The Secret" that it is not about our thought only but our feel too in order to make Law of Attraction work. In other words, we not manifest with our mind only but with our feel that we have already received what we have asked for.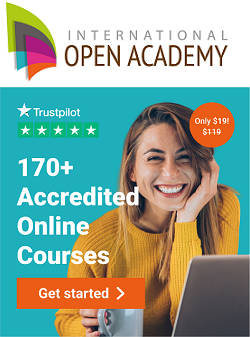 However, it is not easy to truly feel that we have already received what we have asked for when in so called reality we have not.
Some people might be able to trick their feel temporary with their mind but have problem maintain that feel for long run along the journey. Therefore, their emotion is like having a roller coaster. It can be very frustrated.
And our emotion will affect our mind because they are all connected. When we start to have negative emotion, we will have negative thought automatically.
In other words, when you don't have the feel that you already received what you have asked for, you will start to think it doesn't work. Therefore, it doesn't work!
According to The HeartMath research, heart actually sends more signals to the brain than the brain sends to the heart. These heart signals have a significant effect on brain function – influencing emotional processing as well as higher cognitive faculties such as attention, perception, memory, and problem-solving.
In other words, not only does the heart respond to the brain, but the brain continuously responds to the heart. If you are interested to learn more, you may like to check it out at my another blog post HERE.
So in order to work on our feel, we have to work on our heart!
Heart Brain Coherence
How to work on the heart? We can practice Heart Brain Coherence.
Coherence is a measure of the pattern in the heart's rhythm, which is independent of the amount of HRV, and reflects an orderly and harmonious synchronization among various systems in the body such as the heart, blood pressure rhythms and respiratory system.
There are techniques to bring your heart rhythms into coherence and enable your brain to synchronize with your heart's coherent rhythm.
If you are interested to learn more, you may like to check it out at my another blog post on Heart Coherence HERE.
Manifest With Your Heart
So now we have learn that manifestation is not so much about the mind work but more on the heart work! Because the heart actually sends more signals to the brain than the brain sends to the heart. Put it simple, the heart has more control than the brain.
By practice heart brain coherence will help to improve our feel that we want. Through regular practice, to get the feel that we have already received what we have asked for from the Universe will be easy.
But this is not the end yet. There is one more hidden secret which I just get to learn by chance. Maybe I shouldn't say is by chance. Every new knowledge we get to learn is actually being guided by the Universe as long as we never give up and willing to learn more.
Heart Intention
There is always an intention when we ask for something from the Universe. So now the question is your intention out from your heart or from your ego mind?
This is important. If your intention is out from your heart, the Universe will work for you and make your manifestation come true easy.
How do you know your intention is out from your heart or ego mind?
Put it simple, if your intention is to help others or yourself in the well-being development, this is out from your heart.
Let me give some examples of intention out from ego mind. Say you want to be a successful business woman because you want to prove to someone who has been look down on you.
Another example is you want to have a big car because you feel insulted that someone is laughing at your small car.
Actually you no need to prove anything to anyone excepts to yourself. If you try to prove something to someone which mean you see this "I" which actually is your ego self very big.
Everyone of us are just a small little part of the whole Universe. There is no different between you and me.
If you want to become a successful business woman or have a big car because you want to prove to yourself for your well-being, this intention is out from your heart.
Conclusion
In order to make the Law of Attraction work, it is not just about mind work but in fact more on the heart work. We not only work on heart brain coherence, we also have to check on our intention is it out from our heart.
Once you realize your intention is out from your ego self, you still have chance to change it to your heart in order to make your manifestation work.
To a lot of people might not be easy to know what are their intention. It's very easy to say what you want. But what is the intention behind all these what you want, have you really question yourself? You need time to really sit down with yourself to go deep to the bottom of your question and find the answer.
This is important to know yourself what is your intention before you waste all your time and energy to manifest for something but never come. And you just quit and say it doesn't work.
Next, don't forget to take action! You cannot expect the manifestation to work just by working on your heart and mind only. You need to take action according to Universal Law No.3 – Law of Action.  You need to have action in order to get thing done.

Hope the above information do help you to have a better understanding how to make the Law of Attraction work. Do you have any thought or experience you would like to share? Please leave them in my comment box and I am more than happy to hear from you!
Make sure to click on the social share buttons on this article and share it with others so that other people learn too. Give a Like to my article too! Thank you.
Namaste.