is one of the top brand yoga clothes. Their goal is to bring yoga to the world by spreading mindful movement, inspiring wellness and creating community.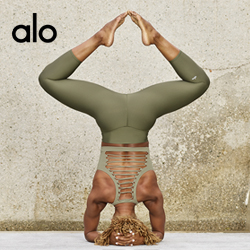 Alo Yoga is persistently about making the best yoga clothing in the world explicitly to inspire yogis (and yogis-to-be) to have more yoga in their life.
Mindful movement will lead to better living.  This is the real meaning of studio to street.  By taking the consciousness from practice on the mat and putting it into the practice of life.
Alo began in Los Angeles in year 2007 because the founders wanted to spread good by bringing yoga to the world.  By bringing yoga to anyone who is experiencing the transformative power of yoga.  And by bringing yoga to the world's best yogis who wear Alo because it is the only line that actually elevates their practice.  And also by bringing yoga to the celebrities and the fashion-forward who wear Alo because it is the perfect street brand, comfortable, contemporary and decidedly not just for the mat.
They are mindfully modern by creating garments that carry over to the street into a life lived consciously.  They take mindful movement one step further to a beautiful life celebrated with forward design.
They capture what is trending in contemporary fashion with both the women's and men's collections.  This is how Alo and mindful movement can travel beyond the studio.  Luxury meets performance in every collection.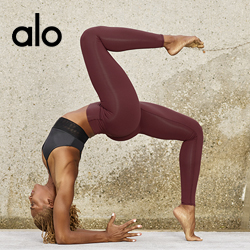 Every Alo collection starts with fashion.  Therefore Alo looks as great as it performs in the studio.  Celebrities are photographed wearing Alo all the time for a reason because it is their daily go-to.  They are always trend forward so Alo wears great everywhere.
Many of the most influential yogis in the world teach yoga at Alo headquarters because they share a deep belief in spreading mindful movement and the transformative, and healing power of yoga.
They are so inspired by the people they surround themselves with and they aspire to have the same be true for them. That is why they work to make the Alo culture authentic to a yoga lifestyle.
They have a solar-powered office, yoga twice a day at their studio, electric-car charging stations, an advanced recycling program that reduces waste to that of a small household, meetings outside by the fountains in their meditative zen garden, and dog friends at work.
Alo is living it in every way they can, so what they share with you comes from a place that is real.
Give friends 10% off their first order, and you'll get $25 when they make a purchase at Alo Yoga! Shop Now!